Concrete Answers Series for Architects, Engineers and Developers |
Click here for more answers
Concrete Streets
The right choice beneath your tires.
Welcome to ConcreteStreets.org. This site contains facts about the cost, performance, and sustainability of concrete pavements for streets and roads. Also on this site, we take a look at the civic pride that's being strengthened or even restored in communities that are using concrete pavements as part of their "cityscape" strategies. We also take a look at some of the innovations that are making this versatile material different and better than ever!
Whether you are responsible for constructing, preserving, or repairing streets and roads, or are someone who relies on roadways for safe and efficient travel, we hope you enjoy the site!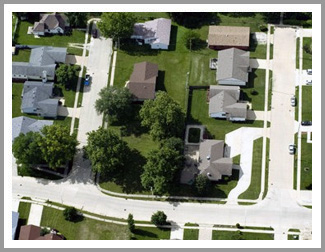 For today and tomorrow, concrete pavement is the best choice under your tires.
For even more information on concrete streets and local roads, please visit www.pavements4life.com. You may also email info@acpa.org with any questions or comments, or for contact with a local representative in your area.
Thanks to our Website Sponsors
NRMCA Specifier Webinars
Continuing Education for Architects, Engineers, Developers and Owners

Earning LEED® Credits by Utilizing Ready Mixed Concrete
Take a detailed look at the growing role played by ready mixed concrete in green building design and construction, including an overview of the LEED Green Building Rating System.

The Quantifiable Advantages of Concrete Parking Lots
With a free copy of NRMCA's Concrete Pavement Analyst (CPA) software, learn to produce detailed life-cycle cost comparisons of concrete and equivalent asphalt pavement designs.

Designing and Specifying Pervious Concrete
(Two-part Webinar)
Learn about pervious concrete pavement systems, engineering properties and construction techniques, including specifics to consider when drafting pervious concrete specifications.
These Webinars are AIA—registered and earn Professional Development Hours for participants.