Concrete Answers Series for Architects, Engineers and Developers |
Click here for more answers
Resources
Rigid Pavement Technical Assistance: Resource for Local Jurisdictions
NRMCA has developed this document to assist with the tasks of designing, specifying, detailing, constructing and maintaining various rigid pavement types. This resource is divided into tabs that cover the design, construction and maintenance of rigid pavements. Within various tabs there are reference documents listed that provide significant detail and background regarding the topic being covered. The resource also refers the reader to existing documents that provide the current practices of the industry, as well as information about other important topics such as sustainability, which is becoming more and more important when making decisions about the pavement type to select for a given project.
Guide Specification for Materials and Construction of Jointed Concrete Pavement for Streets and Local Roads (doc)
Johnson County, IA, Expanding Use of Concrete Overlays
Ed Bartels, P.E., PLS, the assistant engineer for Johnson County, Iowa, has written an article appearing in the May 2013 edition of Roads & Bridges magazine that testifies to his county's success using PCC overlays for road reconstruction that they first explored after the big run-up of oil prices in 2008. With severe funding challenges at that time, concrete overlays were considered because they "appeared to offer a number of benefits in terms of economy, sustainability and cost volatility." With numerous successful projects now in place, Bartels concludes that "PCC overlays provide a cost-effective and time-tested method for maintaining our county roads network."
A recent research project by the National Concrete Pavement Technology Center (National CP Tech Center) at Iowa State University investigated the use of pervious concrete as a surface-wearing course in cold-weather climates. Read the article from Roads & Bridges magazine here.
NRMCA's ConcreteAnswers.org offers free project and planning assistance. If you're a commercial owner, builder, developer, architect or engineer, CLICK HERE to apply. Or, to review a list of national, regional, state and local organization partners that you may contact directly for information and project assistance, CLICK HERE.
National Ready Mixed Concrete Association (NRMCA)
NRMCA supports the continued expansion and improvement of the ready mixed concrete industry through leadership, advocacy, professional development, promotion and partnering.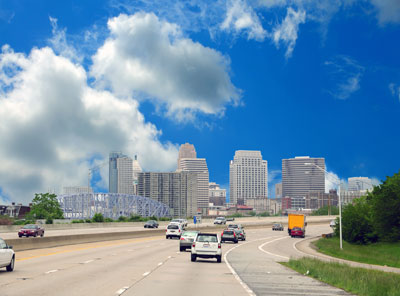 Pavements4Life.com
The place for people who are interested in ways to use our hard-earned tax dollars in more cost-efficient and sustainable ways. Here, learn more about cost-efficient and environmentally responsible pavements that can contribute to the long term economic health of our nation.
National Concrete Pavement Technology Center
Based at Iowa State University, the National CP Tech Center works to unite agencies, industry and researchers in the advancement of concrete pavement technology.
American Concrete Pavement Association (ACPA)
The American Concrete Pavement Association is the premier national trade organization for concrete paving contractors, cement and material producers, equipment manufacturers and any company with an interest in concrete airports, highways, roads, streets and industrial pavements.
Free UTW Calculator
Calculate the load-carrying capacity of an ultra-thin whitetopping (UTW) pavement in terms of the total number of trucks that can be carried during its service life.
Database of State DOT Concrete Pavement Practices
Query the concrete pavement practices of state highway agencies.
The Evolution of Concrete Pavement Design
A historical overview of the test roads, research, analytical studies, and performance observations that have served as the basis for concrete pavement design practices.
Concrete Pavement FATQ
Answers to the most Frequently Asked Technical Questions (FATQ) received by ACPA.
Free Technical Downloads
A collection of reports, articles, technical tips, research / technology information, software, and more — all free and available for download.
Concrete Pavement Fundamentals
Learn the basics of concrete pavement materials, construction, and design.